Former New England Patriots defensive tackle Vince Wilfork has joined the Houston Texans.
Wilfork made the announcement on Twitter: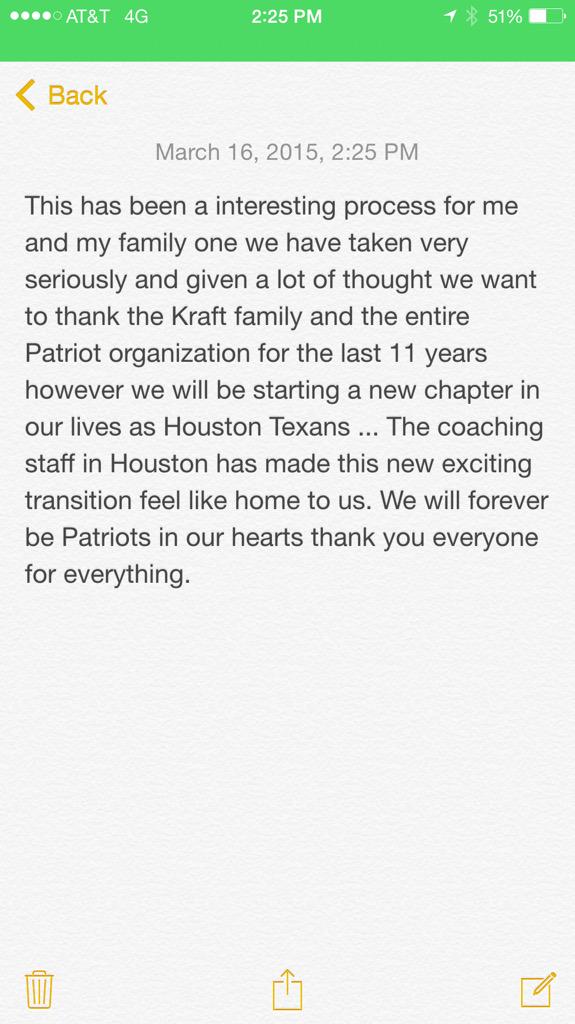 Aaron Wilson covers the NFL for National Football Post, his second stint at the Post. He has previously written for Pro Football Talk and FOX Sports-Scout. Entering his 13th year covering the Baltimore Ravens, he's a beat writer for The Baltimore Sun. Wilson has also covered the Jacksonville Jaguars and Tennessee Titans.