Lions fire Martin Mayhew, Tom Lewand, Sheldon White interim GM
The Detroit Lions are cleaning house, firing team president Tom Lewand and general manager Martin Mayhew.
Sheldon White is the new interim general manager. Jim Caldwell remains on as coach, for now.
The Lions are 1-7 and in their bye week.
Mayhew and Lewand have been in charge of the Lions' football operations since 2008.
Statement from Lions owner Martha Firestone Ford: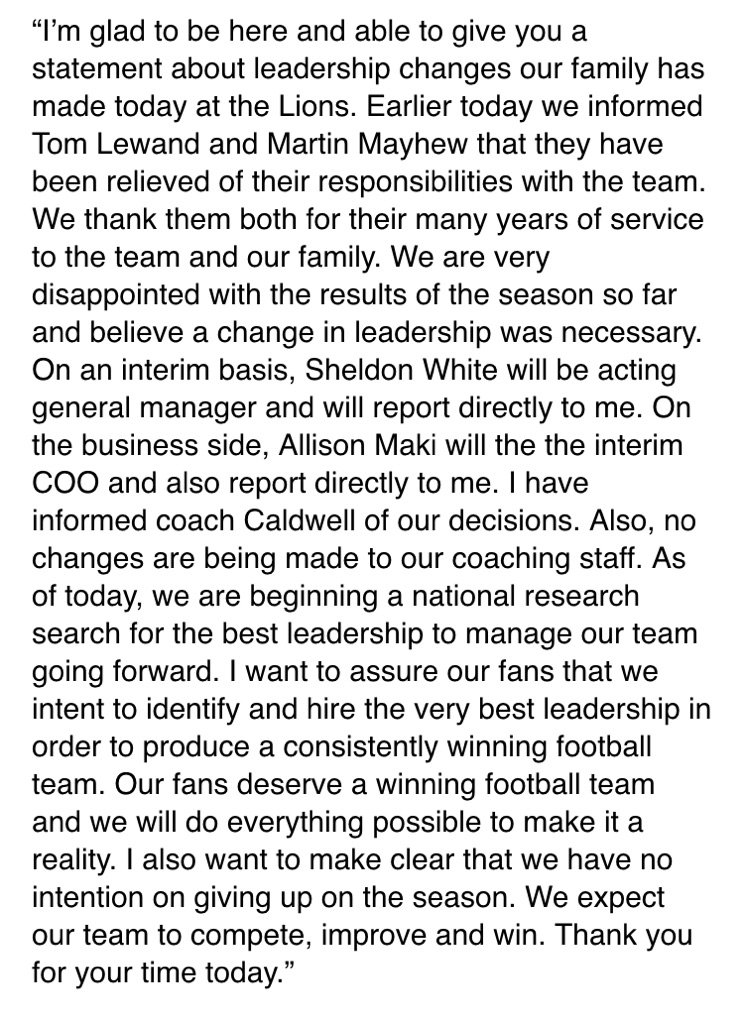 Aaron Wilson covers the NFL for National Football Post, his second stint at the Post. He has previously written for Pro Football Talk and FOX Sports-Scout. Entering his 13th year covering the Baltimore Ravens, he's a beat writer for The Baltimore Sun. Wilson has also covered the Jacksonville Jaguars and Tennessee Titans.