Coaching session: a guide to kickoff coverage
by Matt Bowen
November 23, 02010
Print This
Previously we talked about the techniques required to play man coverage and to blitz with production on Sundays. Today, let's spend some time discussing kickoff coverage. The techniques required to excel and produce at the NFL level as an elite special teams player. It is a dirty job—but very rewarding when you show up on tape and make a big play.
Coaching session: kickoff coverage techniques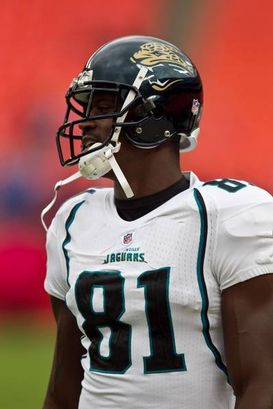 ICONThe Jags' Kassim Osgood is one of the NFL's top special teams players.
The get off: Be on time. Know your kicker's routine—down to the steps he takes and the amount of time that elapses when he starts his approach. As a cover man, you need to be at full speed once the ball is kicked. A step behind and it could cause you to miss out on a possible big play. You want to be the guy to get to the opposite 40-yard line first. No real excuse being late. Kassim Osgood of the Jacksonville Jaguars is one of those players. A very productive special teams guy who plays at top speed from the start.
Read the front line: The front line on the kickoff coverage team will tell you what to expect. Are they crossing? Is it a short drop? Which way does the center turn? It all tells you a story. Kickoff coverage requires a lot more than playing with speed. You have to play fast and read the drops of the front line at the same time to adjust your path to the ball.
Keep your head on a swivel: Oldest cliché in football, but it applies to kickoff coverage more than any phase of the game. Just as we said above, if you see a front line player crossing, it means someone is coming to get you. There are designated players on the return team that will loop around to line you up for a knockout blow. I had it happen to me multiple times—and it hurts. And when you see your own feet going up over your eyes, you know it: you just got blown up.
Don't use the "Velcro" technique: Get off the block. Don't be the guy who wants to play with power and ends up in a stalemate—like a piece of Velcro. The blocker gets a plus on that play and you get a minus. Use your hands, press the blocker to create separation or use your feet to get him on his heels. Plenty of techniques to use vs. a one-on-one block in coverage that will allow you to play at top speed.
Find the wedge: Only a two-man wedge in today's game, but it still carries importance. Find the wedge and you will find the ball. Yes, they can run a counter off of that wedge at the point of attack, but you must attack first and then re-direct to the ball carrier. That is why you have contain players on the outside.
Stay in your lane: The major reason we see big returns. Coverage players can get greedy. Do your own job and stay in your own lane. No different than filing gaps along the defensive line, each player has a designated path to take. Even if you have to get around a blocker, you must get back into your lane. Leaving an open running lane for a player like Devin Hester will lead to a big return.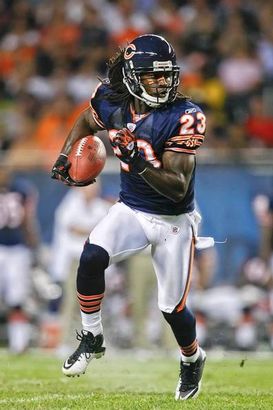 ICONStay in you lane if you want to get a hit on Devin Hester.
Don't break down early: If you have a clear run at the returner, eat up the space between you and the ball. I see players miss tackles every Sunday because they break down and give the returner 10-plus yards to work with. You have to close that distance and break down only when you are preparing to make the tackle. Think of it this way: is it easier to tackle Hester, Josh Cribbs, Darren Sproles, Leon Washington, etc. at a depth of 15-yards or 5-yards? Give yourself a chance—because that returner is a lot more athletic than you.
Play without fear: Sounds simple, but attacking the wedge or hitting the returner at full speed after taking on a blocker is going to sting. As I said above, this is dirty work. Grunt work, really. Most of the time they don't even say your name on TV when you make a tackle while they cut away to a network timeout. Some of the biggest hits I took in the NFL happened when I made a tackle of kickoff coverage. And, that wedge? Like running into a closed door with a 50-yard head start. Be prepared to sacrifice your body.
Take pride in your work: Special teams will get lost in game previews and in the highlights, but it is vital to a team's success. You are a part of that. In the NFL, you can make a great living covering kicks and getting paid good money to do it. But, that only happens if you watch tape, know your opponent and make plays every Sunday. Every special teams player wants to be a starter on offense or defense, but as a pro, you have to know your role and excel at it.
There is only one Tom Brady—and its not you.
Up next: The Cover 2 safety
Follow me on Twitter: MattBowen41